May 26 Edit
USA Basketball today announced the addition of six more players to the U16 Training Camp (May 28-June 6), kicking off later this week. They are as follow:
Daejon Davis
(Lakeside H.S./Seattle, Wash.);
Jalen Hill
(Corona Centennial H.S./Corona, Calif.);
Tre Jones
(Apple Valley H.S./Appel Valley, Minn.);
Kevin Knox
II (Tampa Catholic H.S./Tampa, Fla.);
Jaedon LeDee
(The Kinkaid School/Spring, Texas); and
Alex Reese
(Pelham H.S./Pelham, Ala)
In addition, Atlanta Celtics coach Horace Neysmith has also been invited to serve as a court coach.
12 players will be selected from the 33 invited to make up the USA Basketball team that will compete in the U16 FIBA Americas Championship in Bahia Blanca, Argentina in July. Four teams will qualify from there for the U17 World Championship in 2016.
DraftExpress will be in attendance in Colorado Springs from Thursday through Sunday evaluating all the players on hand, as well as conducting interviews, posting and analyzing the measurements, and more.
The roster below has been updated to reflect the latest news.
From the USA Basketball Press release: "The guys we added since our last mini-camp, we feel have a legitimate chance of pushing the players we already have for a spot on the U16 team," said USA head coach Don Showalter (Iowa City H.S., Iowa). "They're all versatile, which we like to see in international competition. There are some really good shooters in the group, and we're always looking for good shooters. So, I feel really good about the guys that we invited as late additions. They're going to have a real chance to make an impact on this team.
"The nice thing about Horace is that he's been around basketball for a number of years. He brings a very good mind-set to USA Basketball. He'll get along with the kids really well and work really hard for us. That's what we're looking for."
"I am excited about being selected and hope to use my experiences as a player and coach to contribute as much as I can to USA Basketball and its players," Neysmith said.
---
(USA Basketball Press Release)
Twenty-seven of the nation's top male basketball players age 16-and-under, 21 of whom participated in the October 2014 USA Basketball Men's Junior National Team mini-camp, today were announced as members of the 2015-16 USA Basketball Men's Junior National Team. The 2015 USA U16 National Team and 2016 USA U17 World Championship Team, should the U.S. qualify for the U17 Worlds, will be comprised of USA Junior National Team members. The USA Junior National Team roster will be fluid and athletes may be added over the next two years. The athlete selections were made by the USA Basketball Men's Developmental National Team Committee.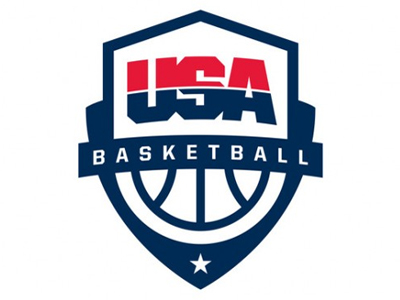 PLAYER HT WT POS AGE HIGH SCHOOL CITY ST
Marvin Bagley
6'10"  210  PF  16.2  Corona Del Sol HS Tempe AZ
Michael Barber
6'6"  190  F  15.9  The Veritas School Jackson MS
Jordan Brown
6'8"  175  PF  15.4  Woodcreek HS Roseville CA
Marquis Brown
6'2"  165  G  15.4  Simeon Career Academy Chicago IL
Wendell Carter
6'10"  250  PF  16.1  Pace Academy Atlanta GA
Daejon Davis
6'3"  170  SG  16.1  Lakeside School Seattle WA
Nojel Eastern
6'5"  185  SG  16.0  Evanston Chicago IL
Darius Garland
5'10"  130  PG  15.3  Brentwood Academy Brentwood TN
Carte'Are Gordon
6'8"  230  C  15.1  St. John Vianney HS St. Louis MO
Jaylen Hands
6'1"  140  PG  16.2  Mater Dei San Diego CA
Elijah Hardy
6'0"  155  PG    Bishop O'Dowd Oakland CA
Jalen Hill
6'9"  210  PF  15.4  Centennial HS Corona CA
Markus Howard
5'11"  175  PG  16.2  Perry HS Gilbert AZ
Brandon Johns
6'7"  180  SF/PF  15.4  East Lansing HS Lansing MI
Tre Jones
6'2"  160  PG  15.3  Apple Valley HS St. Paul MN
Kevin Knox
6'7"  195  SF/PF  15.7  Tampa Catholic HS Tampa FL
Jaedon LeDee
6'7"  195  SF  15.8  Kinkaid Houston TX
Montez Mathis
6'4"  185  SG    Our Lady of Mount Carmel HS Baltimore MD
E.J. Montgomery
6'10"  200  SF/PF  15.7  Montverde Academy Fort Pierce FL
Jaylen Nowell
6'3"  170  G    Garfield HS Seattle WA
Charles O'Bannon
6'5"  195  SF    Bishop Gorman Las Vegas NV
Cameron Reddish
6'5"  170  SG  15.7  The Haverford School Philadelphia PA
Alex Reese
6'9"  220  PF  16.0  Pelham HS Pelham AL
Nazreon Reid
6'8"  215  C  15.7  Roselle Catholic HS Asbury Park NJ
David Sloan
5'6"  150  PG  16.0  Taylor County HS Campbellsville KY
Javonte Smart
6'4"  175  G  15.9  Scotlandville Magnet HS Baton Rouge LA
Gary Trent
6'5"  183  SG  16.3  Apple Valley St. Paul MN
Jarred Vanderbilt
6'8"  195  SF  16.1  Victory Prep Houston TX
Connor Vanover
7'1"  180  C  15.9  Arkansas Baptist Little Rock AR
Kaleb Wesson
6'9"  290  C    Westerville Westerville OH
Austin Wiley
6'10"  240  PF  16.3  Spain Park Birmingham AL
Robert Woodard
6'5"  205  SG/SF  15.6  Columbus HS Columbus MS
(data from DraftExpress database)
"We had most of these guys out last October for our USA Junior National Team mini-camp and overall we've got a really good combination of good bigs who are very skilled, some good shooters and some very good point guards," said USA head coach Don Showalter (Iowa City H.S., Iowa). "So, we have a really good combination of players. This will be a good group to work with over the next couple of years, and I like our chances at the U16s with these guys.
"I know Argentina is going to be really good this year. Not only are they hosting, but I've heard from their staff that this is probably one of their best U16 groups that they've ever had. So it's going to be a challenge from that standpoint. But I think size-wise and athletic-wise, we are probably as good as any group we've had over the past three U16s and I can't wait until we get into camp to start working with them."
Members of the 2015-16 USA Junior National Team will train May 28-June 6 in Colorado Springs, Colorado, and the final 12-player USA U16 National Team selection will be made prior to the team departing for Bahia Blanca, Argentina, for the FIBA Americas U16 Championship. Scheduled June 10-14, the U16 tournament serves as the Americas zone qualifier for the 2016 FIBA U17 World Championship, with the top four finishing nations from the FIBA Americas U16 Championship advancing to the 2014 U17 Worlds.
The 2015-16 USA Junior National Team features 15 athletes who will graduate high school in 2018 and 12 who will graduate in 2017. They hail from 21 states, with California represented by three atheltes; Arizona, California, Illinois, Mississippi and Nevada are represented by two athletes apiece; and Alabama, Arkansas, Florida, Georgia, Kentucky, Louisiana, Maryland, Michigan, Minnesota, Missouri, New Jersey, Ohio, Pennsylvania, Tennessee, Texas and Washington boast of one each.
All but Hardy, Mathis, Nowell, O'Bannon, Trent and Wesson participated in the 2014 mini-camp.
Assisting Showalter and the 2015-16 USA Junior National Team are
Miles Simon
(California Supreme AAU) and Sharman White (Miller Grove H.S., Ga.).
Held every other year, the FIBA Americas U16 Championship was first contested in 2009, and under the direction of Showalter, the USA has earned the gold medal in all three editions, compiling a perfect 15-0 record overall. In addition to the USA, teams competing in the 2015 U16 zone championship include: host Argentina, Brazil, Canada, Mexico, Puerto Rico, Dominican Republic and Venezuela.
The 2015-16 USA Junior National Team member selections were made by the USA Basketball Men's Developmental National Team Committee. Chaired by Sean Ford, the USA Basketball men's national team director, the committee also includes AAU appointees Rich Gray (St. Louis Eagles, Mo.) and Boo Williams (Boo Williams, Va.), NFHS appointees Herman Harried (Lake Clifton H.S., Md.) and
John Olive
(Torrey Pines H.S., Calif.), at-large representative Evan Daniels (Scout.com) and athlete representatives
Chauncey Billups
(2010 FIBA World Championship gold medalist and a member of three USA Basketball Teams) and
Gerry McNamara
(2005 World University Games Team).