The official measurements distributed in Portland at the Nike Hoop Summit can be found below and in our
extensive historical database
.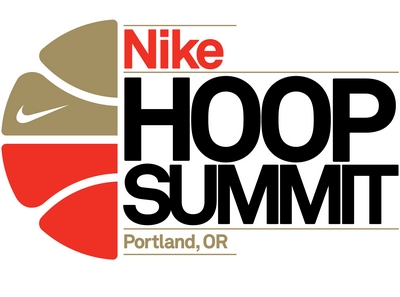 -
Jamal Murray
and Emmanuel Mudiay both possess excellent size for players that can run the point. Among point guards taken in the first round of the NBA draft that appear in
our measurements database
, both players would rank among the top-6 tallest on record. Though they don't neccessarily share many similarities in terms of style of play, Mudiay is just marginally smaller and lighter than former Portland star
Brandon Roy
who measured 6'6.25" in shoes with a 6'8" wingspan at 207 pounds.
-Inglis looks like a grown man at first glance, and the 18 year old Frenchman lives up to that impression on paper. No small forward in our database that weighs 240 pounds or more has a wingspan on par with Inglis's. His closest match physically may be
LeBron James
, who stood 6'8 in shoes and weighed 245 pounds with a 7'0.25" wingspan before the 2003 draft. Inglis's wingspan is the same as that of
Rudy Gay
and
Kawhi Leonard
. The young small forward is a unique physical specimen.
-Towns has a one of the top-15 standing reaches in the history of our database. As it stands, he is already bigger than Pistons big man
Greg Monroe
was coming out of Georgetown. Monroe measured 6'11 in shoes with a 7'2.25" wingspan and 247 pounds.
-Capela is about the same size as
Anthony Davis
, who measured 6'10.5" in shoes with a 7'5.5" wingspan at 222 pounds. Its no wonder he ranks among the most prolific shot blockers in France.
-Lyles's measurements are similar to those of countryman
Andrew Nicholson
who measured 6'9.5" in shoes with a 7'4" wingspan at 234 pounds in 2012. Lyles's combination of length and strength are unique for a player his age.
-Shang has a mature frame for a player his age. Unlike some of the skinnier big men who have come out of the FIBA Asia region in the last decade, Shang's 220 pound frame is above the NBA average for small forwards that have been drafted.
-
James Birsen
has great size for a small forward. He may lack great length, but at 6'10 he's taller than many NBA centers in our database.
-
Nikola Jokic
has good height and length for a big man and a frame that looks like it has the potential to carry significantly more muscle in time.
-Francis doesn't stand out in any one measurement historically, but has a ready-made college frame that should help him contribute as Florida when his skill set allows him to see the floor for
Billy Donovan
's program.