With the 2014 Portsmouth Invitational Tournament only ten days away, it's time to take an in-depth look at this year's NCAA senior class and attempt to project what the field might look like.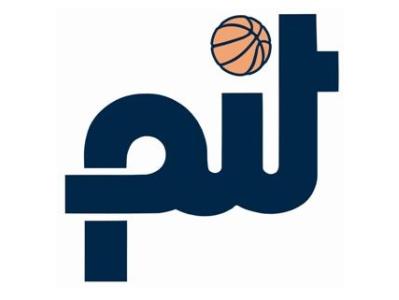 The PIT will be held a week later than normal this year, nine days after the NCAA Final Four, in Portsmouth, Virginia. Besides being well attended by NBA executives, the invitational is also a popular destination for European teams. It's a great place for them to get a first look at some of the best American players who might be starring in their leagues over the next few years.
If you've ever wondered what it would look like if virtually every NBA team personnel member, agent and runner in America came together in a tiny high school gym, this historic tournament is your spot.
The organizers attempt to assemble the 64 best NCAA senior draft prospects in the country for an 8-team, 12-game tournament held over a four-day period. The 62nd edition of the tournament will be conducted this year from April 16th to April 19th.
You can find the official website of the PIT
here
.
Since the NBA has decided to continue with a "combine" format (May 14-18 in Chicago), instead of having prospects work out in a competitive 5-on-5 setting like they used to in the NBA pre-draft camp days, an event like Portsmouth is one of the few ways a prospect can improve their standing outside of impressing teams in individual workouts or in the L.A. Clippers Group Workout (also a five on five format) in late May.
Overlooked or undervalued players have an opportunity to show here that there is more to their game than meets the eye, outside of the confines of their college system.
Unfortunately, due to financial reasons, NBA teams seem to have cut back on the number of private workouts they conduct in the months of May and June, focusing more on "group workouts," like we saw in New Jersey last year (moving to Los Angeles this year). Prospects used to have two Group Workouts they could count on to get an extra boost, but with the Minnesota Timberwolves electing not to hold one this year, Portsmouth, Chicago and Los Angeles are the only venues in the US that all 30 NBA teams will congregate to evaluate prospects during the pre-draft process.
In years past, many seniors have elected to skip the PIT in hopes of receiving an invite to the more prestigious NBA Pre-Draft camp. Since shifting to the "NBA Combine" format, however, the NBA has decreased the number of overall players invited to Chicago and put a bigger emphasis on securing the attendance of lottery prospects , even if only for the purpose of conducting athletic tests, measurements and interviews, (both for NBA teams and media).
Is it worth it? Over the course of the past four years, 39 players who declined to attend the Portsmouth Invitational Tournament as seniors were not invited to the NBA Combine subsequently, which may have proven to be very damaging to their draft stock. Of those 39 players, only 10 eventually got drafted.
While securing an invite to the NBA Combine is an admirable goal, and skipping the PIT may force the NBA's hand in certain cases, it's questionable just how much a player can move the needle on their stock once actually there. The limited nature of the no-contact drills make it fairly difficult to move the needle one way or another on where a player might get picked. Over the last four years, according to our research, an average of five college seniors per year who declined to attend Portsmouth, yet secured a Combine invite, end up going undrafted. Add in those who did even secure a Combine invite, and you find that 12 ½ players from each year's senior class will go undrafted from those who decline their PIT invites.
Just last year, for example, a whopping fifteen seniors who declined to attend the PIT went undrafted. Only twelve non-PIT attendant 2013 NCAA seniors are currently on a NBA roster (not a surprise considering only three seniors were drafted in the first round), which means there are quite a few disappointed players out there right now who could have possibly used the exposure they got playing in front of all thirty NBA teams last April to improve their hopes of securing a roster spot (like
Robert Covington
,
Brandon Davies
and
Ian Clark
did last year).
Looking back at the last few years reveals a similar story. With a handful of exceptions, very few seniors drafted outside the first round make a NBA roster and stick. This cat and mouse game that borderline prospects (and their agents) play with NBA teams every year is mostly a futile exercise. Does Portsmouth have an image problem? Absolutely. Have the NBA and its teams done a great job in supporting their own camp and trying to get the best players in? Probably not. But that doesn't change the fact that NCAA seniors can't escape their inevitable fate by staying home and pretending that they don't need to compete at the PIT.
The list of current NBA players who played at Portsmouth is extensive, proving that NBA scouts can find legitimate prospects if they look hard enough year after year. That list includes the likes of
Kyle O'Quinn
,
Kent Bazemore
,
Jeremy Lin
,
Landry Fields
,
Jimmy Butler
,
Wesley Matthews
,
Carl Landry
,
Chuck Hayes
,
Alonzo Gee
,
Steve Novak
,
C.J. Watson
,
Gary Neal
,
Anthony Morrow
,
Anthony Tolliver
,
Brian Roberts
,
Diante Garrett
,
Jose Juan Barea
,
Derek Fisher
,
Ben Wallace
,
James Jones
,
Matt Barnes
,
John Salmons
,
Jason Maxiell
and
DeMarre Carroll
, amongst many others.
How to make the PIT more worthwhile is something NBA teams and the League itself will need to discuss and act upon internally, but it's clear that this remains an event that anyone who is serious about the NBA draft process must attend. After all, no General Manager wants to have to explain to their owner that they decided to skip watching the next
Jimmy Butler
or
Jeremy Lin
at Portsmouth because they were too busy back home.
Notes on Our Suggested List:
-This is not the official list made by the committee. It's a list of our own personal projections and observations about who will (and who should) be invited, based on the games we've watched this year and the conversations we've had with NBA personnel.
This is going to be the eleventh draft we've covered, making this group of seniors the most watched class by DraftExpress ever. Many of these players are guys we started watching in high school.
• The official list will be released on April 14th.
Expected to Decline Invites:
Historically, there are approximately 20-25 seniors each year who, right or wrong, either decline their invitation early on (which is their right) or cancel at the last minute – something no one likes to see because of the unnecessary hassles and expenses involved.
This is something we've accounted for in our own projection by dropping 16 seniors from the list, thereby creating spots for players who will likely value (and benefit more from) the exposure of this event. Here are those we don't anticipate attending:
# PLAYER TEAM HT POS AGE
1
Doug McDermott
Creighton 6'8" PF 22.2
2
Adreian Payne
Michigan State 6'9" PF 23.1
3
Cleanthony Early
Wichita State 6'8" PF 22.9
4
Deonte Burton
Nevada 6'1" PG 22.6
5
C.J. Wilcox
Washington 6'5" SG 23.2
6
Patric Young
Florida 6'9" C 22.1
7
Dwight Powell
Stanford 6'10" PF 22.7
8
Devyn Marble
Iowa 6'6" SG 21.5
9
Shabazz Napier
Connecticut 6'1" PG 22.7
10
Russ Smith
Louisville 6'0" PG 22.9
11
Keith Appling
Michigan State 6'2" PG 22.1
12
Cory Jefferson
Baylor 6'9" PF 23.2
13
Markel Brown
Oklahoma State 6'3" SG 22.1
14
Lamar Patterson
Pittsburgh 6'5" SG 22.6
15
Joe Harris
Virginia 6'6" SF 22.5
16
Sean Kilpatrick
Cincinnati 6'4" SG 24.2
Projected Invites
Since we are ranking the best senior draft prospects, and not necessarily the best seniors, NBA upside is valued over production at times. Ideally we like to see both from a player, but someone who has NBA-caliber size and athleticism for his position demonstrates a coveted skill set , even inconsistently, and appears to have upside to continue to improve, will often garner an invite to see what they can do in a new setting against better competition.
Here are the 64 college seniors we currently project being invited:
 PLAYER   TEAM   HT   POS   AGE 
1  
Fuquan Edwin
   Seton Hall   6'6"   SF   22.5 
2  
Jordan McRae
   Tennessee   6'5"   SG   23.0 
3  
Aaron Craft
   Ohio State   6'2"   PG   23.1 
4  
Jordan Bachynski
   Arizona State   7'2"   C   24.5 
5  
Alec Brown
   Wisc. Green Bay   7'1"   C   21.7 
6  
C.J. Fair
   Syracuse   6'8"   SF/PF   22.5 
7  
Bryce Cotton
   Providence   6'1"   PG/SG   21.6 
8  
DeAndre Kane
   Iowa State   6'4"   PG/SG   24.8 
9  
Melvin Ejim
   Iowa State   6'6"   SF   23.0 
10  
Juvonte Reddic
   VCU   6'9"   PF   21.8 
11  
Joe Jackson
   Memphis   6'0"   PG   22.1 
12  
Andre Dawkins
   Duke   6'4"   SG   22.5 
13  
Casey Prather
   Florida   6'5"   SF   22.8 
14  
Michael Dixon
   Memphis   6'1"   PG   23.3 
15  
Justin Jackson
(Cincinnati)   Cincinnati   6'8"   PF   23.4 
16  
Cameron Bairstow
   New Mexico   6'9"   PF/C   23.3 
17  
Isaiah Sykes
   Central Florida   6'5"   SG   22.3 
18  
Devon Collier
   Oregon State   6'8"   PF   23.2 
19  
Okaro White
   Florida State   6'8"   SF/PF   21.5 
20  
Kendall Williams
   New Mexico   6'4"   PG   22.7 
21  
Justin Cobbs
   California   6'3"   PG   23.0 
22  
Mike Moser
   Oregon   6'8"   PF   23.4 
23  
Roberto Nelson
   Oregon State   6'3"   SG   23.0 
24  
Josh Huestis
   Stanford   6'7"   SF   22.2 
25  
Cameron Clark
   Oklahoma   6'6"   SG/SF   22.5 
26  
Troy Huff
   North Dakota   6'5"   SG   22.1 
27  
Javon McCrea
   Buffalo   6'6"   PF   21.4 
28  
Richard Solomon
   California   6'10"   PF   21.7 
29  
Tarik Black
   Kansas   6'8"   PF/C   22.3 
30  Ge
ron Johnson
   Memphis   6'3"   SG   21.5 
31  
Billy Baron
   Canisius   6'2"   PG   23.3 
32  
James Bell
   Villanova   6'5"   SF   22.2 
33  
Chris Denson
   Auburn   6'2"   SG   22.5 
34  
Xavier Thames
   San Diego State   6'3"   SG   23.2 
35  
Will Sheehey
   Indiana   6'7"   SF   22.2 
36  
Akil Mitchell
   Virginia   6'8"   PF   21.7 
37  
Aaric Murray
   Texas Southern   6'11"   C   24.7 
38  
Kendrick Perry
   Youngstown State   6'0"   PG   21.2 
39  
Scottie Wilbekin
   Florida   6'2"   PG   21.0 
40  
Josh Davis
   San Diego State   6'8"   PF   23.2 
41  
Sam Dower
   Gonzaga   6'9"   C   23.4 
42  
Trevor Releford
   Alabama   6'0"   PG   22.2 
43  
Markel Starks
   Georgetown   6'2"   PG   23.1 
44  
Talib Zanna
   Pittsburgh   6'9"   PF/C   23.5 
45  
Davion Berry
   Weber State   6'4"   SG   22.4 
46  
Taylor Braun
   North Dakota State   6'7"   SF   22.7 
47  
Travis McKie
   Wake Forest   6'7"   SF   21.4 
48  
Jaye Crockett
   Texas Tech   6'7"   SF   22.4 
49  
Davante Gardner
   Marquette   6'8"   C   22.5 
50  
Ronald Roberts
   Saint Joseph's   6'8"   PF   22.6 
51  
Brandon Young
   DePaul   6'4"   PG/SG   22.3 
52  
Chad Posthumus
   Morehead State   6'11"   C   23.1 
53  
Daniel Miller
   Georgia Tech   6'11"   C   22.7 
54  
Niels Giffey
   Connecticut   6'7"   SF   22.8 
55  
Chaz Williams
   Massachusetts   5'9"   PG   23.0 
56  
Jermaine Marshall
   Arizona State   6'4"   SG   23.4 
57  
Tim Frazier
   Penn State   6'1"   PG   23.4 
58  
Jeronne Maymon
   Tennessee   6'7"   PF   23.0 
59  
Marshall Henderson
   Mississippi   6'2"   SG   23.5 
60  
Jerrelle Benimon
   Towson   6'8"   PF   22.6 
61  
Jamil Wilson
   Marquette   6'7"   SF/PF   23.3 
62  
Chris Udofia
   Denver   6'6"   SF   21.7 
63  
Kadeem Batts
   Providence   6'9"   F   22.7 
64  
Devon Saddler
   Delaware   6'2"   PG/SG   22.9 
Alternates:
# PLAYER COLLEGE HT POS AGE
1
Will Yeguete
Florida 6'7" SF/PF 22.4
2
Shane Southwell
Kansas State 6'7" SF 22.1
3
Cleveland Melvin
DePaul/D-League 6'8" PF 22.7
4
De'Mon Brooks
Davidson 6'7" PF 21.9
5
Omar Oraby
USC 7'2" C 22.5
6
Ian Miller
Florida State 6'3" SG 22.5
7
Langston Galloway
Saint Joseph's 6'2" SG 22.3
8
Eric Atkins
Notre Dame 6'2" PG 22.3
9
Rion Brown
Miami FL 6'6" SG/SF 22.5