With the order of the draft now set in stone, we take a look at the implications of the lottery drawing on each of the top 14 picks and what they might mean for the stock of various players in the draft. We also think about which players teams might consider at each individual draft slot.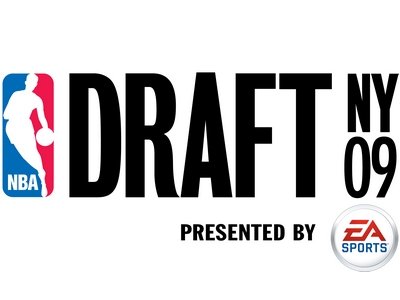 #1- Los Angeles Clippers
Will Consider:
Blake Griffin
,
Ricky Rubio
They Clippers may or may not deserve the top pick depending on your perspective, but there is no question that they will put it to good use, by immediately adding a potential all-star and franchise caliber talent at the power forward position. Considering how selfish, lethargic and disinterested they looked last season, Griffin could be exactly what Coach
Mike Dunleavy
needs in order to save his job.
As Grizzlies GM Chris Wallace told us a few hours before the lottery: "unless we find out that Griffin has two heads or something like that in his physical examination—this is a pretty straight-forward decision."
#2- Memphis Grizzlies
Will Consider:
Ricky Rubio
,
Hasheem Thabeet
,
James Harden
,
Jordan Hill
Making the biggest jump in the lottery, from 6th to second probably helps alleviate some (but certainly not all) of the frustrations caused by previous lottery disappointments. Although they may not be able to address their biggest need—an athletic power forward/center who can run and play next to
Marc Gasol
, this certainly gives them a lot more options to work with.
They can trade the pick, take
Hasheem Thabeet
and try to form a 90's style twin-towers tandem, or opt for the biggest overall talent in
Ricky Rubio
. Sources say that the Grizzlies are very high on Thabeet, to the point that they would have considered taking him with a top-5 pick already last year. But would they really pass on a talent like Rubio?
Each option brings its own share of issues. Is there a team out there that likes Rubio or Thabeet enough to make a serious trade offer? If Thabeet is the choice, can
Marc Gasol
defend the power forward spot in today's NBA, especially on the pick and roll? If it's Rubio, are the Grizzlies ready to admit their mistake and give up on the #4 overall pick in 2007, Mike Conley, by drafting his replacement? Is
Ricky Rubio
even a good fit next to
O.J. Mayo
, who Memphis is said to consider to be their point guard of the future? These are just some of the many questions we'll be asking over the next seven weeks.
#3- Oklahoma City Thunder
Will Consider
Hasheem Thabeet
,
James Harden
,
Jordan Hill
The Thunder will seemingly be picking one of the alleged top-3 picks who will fall to them, in this case either
Hasheem Thabeet
or
Ricky Rubio
. Thabeet obviously makes the most sense from a positional standpoint, as he would give them something they sorely lack on their roster at the moment—an intimidating defensive presence in the paint.
Tyson Chandler
sends his regards by the way. Oklahoma City has reportedly spent more time at Connecticut and done more research on Thabeet than any other NBA team, so clearly they will be prepared to make this choice when it all comes down to it.
More interesting will be what happens if the Grizzlies decide to select
Hasheem Thabeet
, something that many feel is a legit possibility. In this case, we'll learn quite a bit about what Sam Presti and co. think about
Russell Westbrook
's future as their franchise point guard. Westbrook was the most turnover prone player in the NBA in his rookie season, but so was Rubio this year in Spain, ironically enough. Add on the fact that neither player is considered a very good shooter, and you begin to wonder how well they can play together. With that in mind, will Oklahoma City try to trade the pick, possibly to move down and take
James Harden
?
#4- Sacramento Kings
Will Consider
Brandon Jennings
,
James Harden
,
Jordan Hill
Will this nightmare year ever end for Sacramento? The Kings fall three spots to 4th overall, and will now have a much less attractive crop of players to choose from. The Kings will likely look heavily at trading this pick, possibly to move down to select one of the point guards they like, while simultaneously unloading a bad contract. If they don't, then they may give
Brandon Jennings
a good hard look—they probably don't know much about him right now, but there is plenty of time until the draft to study up.
James Harden
may be an option, but it's tough to see him playing in the same backcourt as
Kevin Martin
, since neither will be able to defend any of the ultra-quick point guards the West is known for, as Sacramento is an awful defensive team as it is. First thing first, though, the Kings need to find a coach.
#5- Washington Wizards
Will Consider:
Jordan Hill
,
James Harden
The Wizards were screwed out of this lottery just as much as the Kings were, and their plans of trading this pick for a veteran stud that will help lead them to a deep playoff run alongside their existing core just took a pretty good hit. The value they can get for the #5 pick probably isn't that much different than the 7th or 9th, meaning they may need to try and make the most of it by taking the best player they can find.
Jordan Hill
's size, length and athleticism make him awfully appealing in a draft like this, and he should easily be able to find minutes here with the intensity he brings to the glass.
#6- Minnesota Timberwolves
Will Consider:
James Harden
,
Stephen Curry
,
Tyreke Evans
The Timberwolves need a point guard in the worst way, and
James Harden
may actually be the best passer of the group of players still left on the board. Better yet, he compliments
Randy Foye
extremely well in the backcourt, allowing him to defend point guards and act as a shooting guard offensively, making this a real win-win situation for Minnesota if he indeed slips this far.
#7- Golden State Warriors
Will Consider:
Tyreke Evans
,
Stephen Curry
,
Ty Lawson
Golden State could go in a number of different directions, but improving defensively should definitely be one of the team's priorities. Evans is a big-time scorer who can defend either guard position, making him an attractive option in a backcourt with combo
Monta Ellis
.
#8- New York Knicks
Will Consider:
Stephen Curry
,
Ty Lawson
,
Jrue Holiday
Coach D'Antoni clearly needs a playmaker to help run his super up-tempo offense, but he also needs a shooter/scorer with the instincts to make quick decisions on the fly. That sounds exactly like
Stephen Curry
, a player who could put up Rookie of the Year type numbers in this system.
#9- Toronto Raptors
Will Consider:
DeMar DeRozan
,
Jrue Holiday
,
DeJuan Blair
,
James Johnson
The Raptors are looking to get tougher and more athletic on the wing. DeRozan clearly fits the second description, while his standing in the first is still somewhat up in the air. If he can convince the Raptors that he has the intensity and drive to capitalize on his outstanding potential, he could be a strong candidate to be drafted #9.
#10- Milwaukee Bucks
Will Consider:
DeJuan Blair
,
Ty Lawson
,
Jonny Flynn
With
Charlie Villanueva
about to hit free agency, the Bucks may opt to go for a cheaper option who is a better fit for
Scott Skiles
' anyway.
DeJuan Blair
would instantly make the Bucks a much tougher team.
#11- New Jersey Nets
Will Consider:
Ty Lawson
,
Jonny Flynn
,
Earl Clark
,
James Johnson
With
Devin Harris
capable of playing both guard spots, a pass-first playmaker with a solid perimeter stroke like Lawson could be a good fit for New Jersey's offense.
#12- Charlotte Bobcats
Will Consider:
Gerald Henderson
,
Terrence Williams
,
James Johnson
The Bobcats have very little depth on the wing and
Gerald Henderson
looks like the type of player
Larry Brown
could definitely get behind.
#13- Indiana Pacers
Will Consider:
Jonny Flynn
,
Jeff Teague
,
Eric Maynor
,
Jrue Holiday
The Pacers have all kinds of needs, but their backcourt appears to be their most pressing issue at the moment.
Jonny Flynn
may be too talented to pass up at this point in the draft.
#14- Phoenix Suns
Will Consider:
Earl Clark
,
James Johnson
,
Eric Maynor
,
Jrue Holiday
Without any incredibly pressing needs at any one position, the Suns have the luxury of taking the best player available on their board, which might just happen to be the ultra-talented
Earl Clark
at this point in the draft.