A thorough 17 minute talk with CBS Sports Radio's Jody Mac breaking down the 2015 NBA Draft.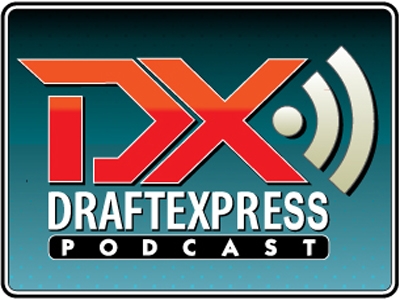 Listen Here
Topics Include:
-Everyone's favorite time of the year- the NCAA Tournament.
-How has
Jahlil Okafor
fared in March?
-Does he project as a better prospect than Joel Embiid?
-Is
Karl Towns
a threat to go number one?
-Did D'Angelo Russell's final game at Ohio State hurt his stock?
-Where does
Emmanuel Mudiay
factor into this discussion?
-Thoughts on the top two European prospects in the draft, Mario Hezonja and Kristaps Porzingis
-Who are the players who have helped themselves the most this season?
-How does the 2015 NBA Draft compare with the 2014 NBA Draft?
-How is the 2016 NBA Draft stacking up so far?
-What kind of prospect is Kelly Oubre?
---
See Also:
--Jonathan Givony on SiriusXM NBA Radio (3/22)